Things to see & do
Brittany is a lush land of beauty and mystery.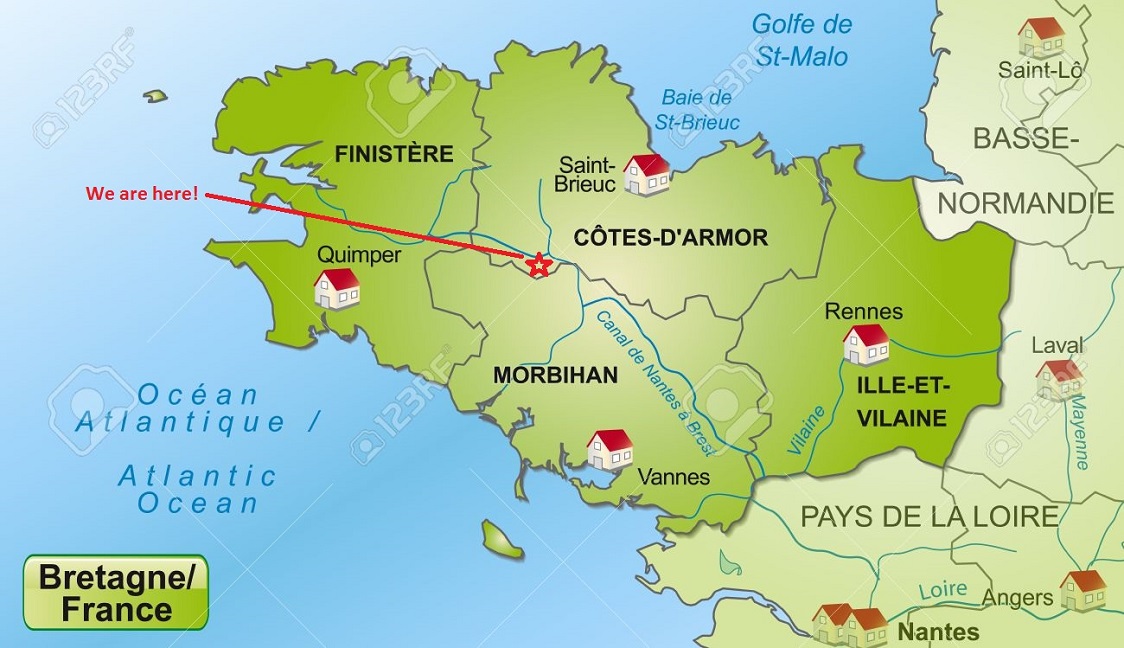 With its own language (Breton) and long history of traditions, Brittany is one of the most distinctive regions in France. From its Celtic heritage, to the striking monuments from early human settlement, to the site of the magical forest of Arthurian legend, the region exudes an ancient and mysterious aura.
Within the vast array of beautiful places you can go you will find time to relax and unwind as the pace of life here is so much gentler. 
So much to see and do during your stay
If you prefer to be more active then you may be spoilt for choice, there are many adventures to be found  nearby: horse riding, walking with Wolves, cycle routes, fishing, canoeing, kayaking, sailing, wind surfing, boat trips, swimming, walking, running, tree top adventures and so much more.
Lovers of nature need not be disappointed either.
Brittany is brimming with wildlife: deer, boars, hares, rabbits, butterflies, birds of prey, garden birds not to mention wolves in as nearby sanctuary as well as zoo's, aquariums, nature parks & forests and Bee Alive and the City of Ants a museum dedicated to bees and ants. 
Please browse the following pages: Local attractions & Facilities, Historic Towns & Villages, Beaches Islands & Other Attractions for further details of some of the many things to see and do in this wonderful region of Brittany. There truly is something for everyone here. 
Don't delay, book today! 

If you need more help or advice please Contact us.